Crest avenue property now has a fresher look. Outside painting is almost done just missing the dark blue shutters at the windows and door. Can't wait to see the final product!
Have a look at our before and after SneakPeak, progress and flow improvement:
BEFORE…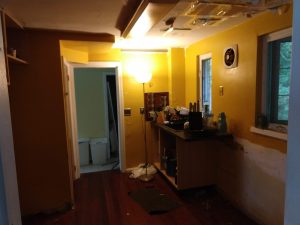 TODAY…. walls were taken down to open the kitchen offering enough space to have an island and a better flow with the rest of the house.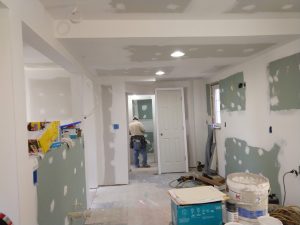 The flow around the heart of your home, the kitchen, is so important. In Cheverley, all had previously to travel around and through the kitchen to access to the basement, guest room and more importantly the rest room. We improved the flow between these critical areas by opening this space (on the left of TODAY's picture). We opened further the wall to create a bar like island, and by so doing, made it possible for the entire main floor to benefit of the natural light and greatly improved the entertainment potential of the house.