Akin Developers loves working in Cheverly City, the neighborhood is beautiful and feels like a small village near DC!!!  The renovation of this house on Crest Avenue is a long process, the improvement needed here is on all levels from outside to inside and top to bottom. We can resume the work in a few words: a jungle to tame to recouvert the backyard, the basement to fix due to water damage, roof to redo and updating the whole house…Akin loves this type of project.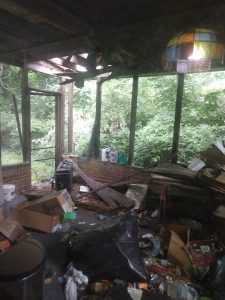 This week ended with our property passing the insulation inspection, this means work is now going to roll! The patio was repaired with a new roof creating future entertainment in the private backyard. The house has a new roof, the jungle has disappeared after hard work, and the basement is fixed. Outside walls have been power washed in preparation for next week's painting….This house is going to look and feel new in just a couple of weeks. Home improvements are a process that needs to be done very carefully in order to deliver a great house.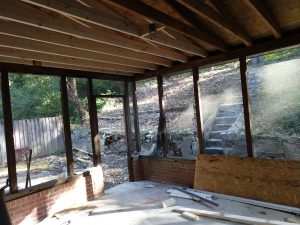 Cheverly friends, get ready for your "pick your neighbors day"!
Follow this link " to see beginning of the project"
Visit this link " the finished house"  for the great finished product!
Let us know how we can help you with your home improvement projects and book a call today!
Cheverly friends, get ready for your "pick your neighbors day"!