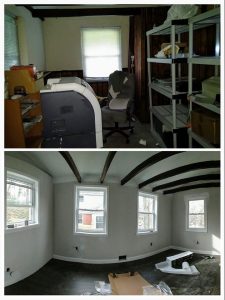 What an amazing journey 3011 Crest Avenue is having! From a new roof to new kitchen with updated electricity and plumbing system, this house feels like a new construction. With the beautiful dark bamboo floor all over the house and fresh painting it's a gem right in the middle of Cheverly city.
Living in Cheverly means you can get to most places in a jiffy, With a metro station right here in town, commuting into work, catching a game at Nationals Park, or visiting the museums on the National Mall are just a quick train ride away.
3011 Crest Avenue is coming soon in February 2020!
#rehabers #Ichoosecheverly #renovations # beforeandafterpictures #goodbones #realestate